375°F / 190°C Continuous Exposure

ScuffSleeveä abrasion, puncture and cut resistant protection sleeve for hoses and cables that are moved regularly or flex in operation or in vulnerable applications can be provided protection by using this heavy duty ScuffSleeveä.

This sleeve is fabricated from a tight and dense weave of nylon 6-6, that conforms to ISO 6945 and MSHA for blowout protection.

Can be cut to length with heavy duty shears or heat knife.

Highest available wear resistant sleeve with 13000 abrasion cycle rating.
Abrasion Wear Blowout & Cut Protection Sleeve for Hose, Cables and Wires
Heavy .080" Wall Thickness - Hi-Flex 13000 abrasion cycles
ScuffSleeve Hose & Cable Abrasion Sleeve
Part Number
S-NY-APS-HD80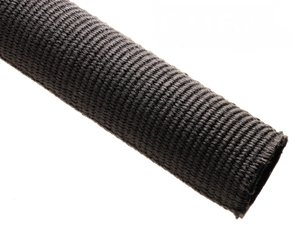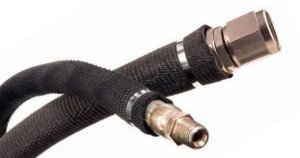 Click Image

To Open
Catalog Page


Share this page.....

06/17