High Temperature Insulated Wrap Tape for Pipe and Hose
Thermal Protection and Energy Saving.

Excellent Boiler Steam Pipe & Hose Sleeve/Wrap
Custom fabricated insulated wrapping tape for pipe and hose protection: high temperature and cold temperature.

Excellent thermal protection and energy saving for boiler piping and steam pipe applications.

The outer cover is a silicone rubber coated fiberglass.

The insulation layer is either 1/4", 1/2" or 1" thick fiberglass.

An optional liner of ptfe coated fiberglass fabric provides additional protection of the insulation layer, especially useful if the tape will be removed and re-installed multiple times, or to prevent any of the insulation fibers from becoming free in the area of use.

Sewn with high temperature fiberglass thread.

A hook and loop fastener is added on the edges of the tape, allowing for easy closure.

May be installed longitudinally or spirally.

Supplied in 20 foot lengths.

.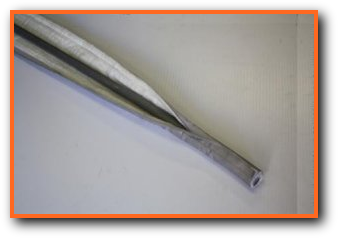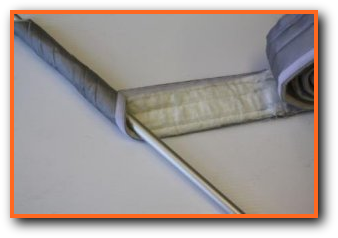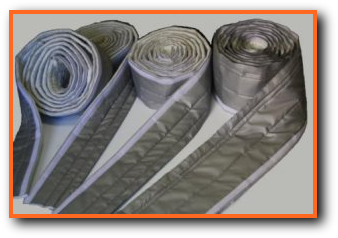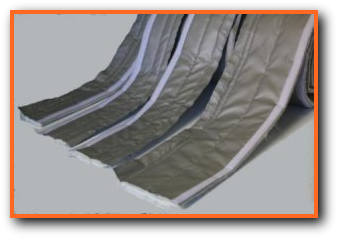 Part Number
FAB-T-FG-INSAVE


Share this page.....
1/15 Click Image
To Open
Catalog Page