Insulation Cloth Felt / Fabric: Needled Nomex® :
High Temperature, Heat & Flame Resistant and Thermal Insulating.
450°F / 230°C Continuous Exposure:
Higher Intermittent

PyroTectionä high temperature and heat resistant needled Nomex® insulation felt pads are fabricated from high quality yarns that will not burn and will withstand continuous exposure to temperatures of 450°F / 230°C. It provides excellent protection for industrial wires, cables, hoses (hydraulics), tube and pipes and also provides thermal insulation and personnel protection.

Available in various thicknesses, and also available reinforced with resin to add stiffness.
High-Temperature
Needled Nomex® Insulation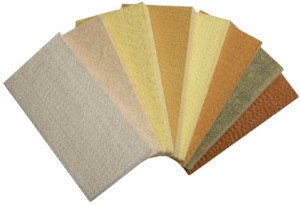 Part Number
IM-N-F Share this page..... Click Image
To Open
Catalog Page 03/18