Silicone Rubber Coated Stainless Steel Mesh Tadpole Gasket Seal
FlameShieldä Stainless Steel Mesh is formed into a tadpole gasket and then coated with silicone rubber. Makes an excellent seal against liquids and gases. The tail can be easily attached by welding, grab bars and strips, fasteners with backing washers.

The stainless mesh offers excellent push-back against compression.

A version of this tadpole gasket is available with the tail entirely coated as well.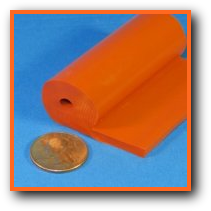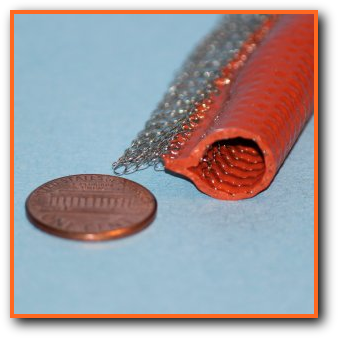 Stainless Steel Mesh Tadpole Gasket Seal
Extruded Silicone Rubber Tadpole
Gasket Seal Is Also Available