Tinned Copper Braided Sleeve Tubular and Flat
Wire, Cable and Hose Wear Protection & Abrasion Resistance and high electrical conductivity
Tinned Copper Braided Tubular sleeve and Flat sleeve / jacket provides abrasion resistance and electrical grounding for wires, cables and hoses. Also provides EMI / RFI attenuation and protection. Excellent current carrying / grounding capability.

Also used for rodent attack protection for buried cables, wires and hoses.

Available in sizes ranging from 1/16" ID through 2 1/4" ID.

Tinned Copper Braid Tubular Sleeve Stainless Steel Braided Sleeve is supplied rounded on spools


Share this page.....

1/18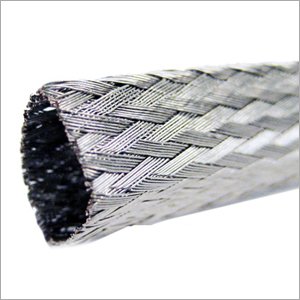 Part Number
S-METAL-CTF
Click Image

To Open
Catalog Page

Part Number
S-METAL-CTT Click Image

To Open
Catalog Page