Split-Sleeve Retrofit for Wire & Cable Passthrough - Fire-rated FireStop
No system downtime
FlameShield™ fire rated firestop split-sleeves for retrofit installation transforms non-compliant wire and cable penetrations into code passing compliance in minutes.

Available in a 1", 2" and 4" ID.

48% cable fill is rated for 2 hours and for vertical installations. 34% cable fill is rated for 4 hours.

Each sleeve is supplied with enough FlameShield™ FireStop Putty for a minimum 25% and maximum 48% cable load.


Part Number
FR-FS-SS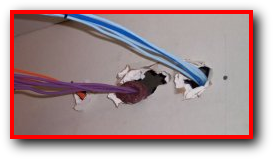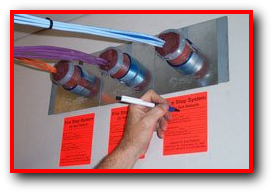 Before
After










--- Click Image
To Open
Catalog Page



Share this page.....

02/18