PTFE Coated Fiberglass Tadpole Gasket & Tape

High Temperature, Heat & Chemical Resistant
High-Temperature PTFE Coated
Fiberglass Tadpole Gasket - Rope Core
- Standard tadpole tape widths (Over-All Width): 1, 1 1/4, 1 1/2,
1 3/4, 2, 2 1/2 and 3". Custom widths available.
- Tadpole Tape Bulb diameters: 3/8, 1/2, 5/8, 3/4 and 1".
- Tadpole Tape Standard lengths: 50 and 100 feet..


550°F / 287°C Continuous

This high temperature, heat resistant and chemical resistant tadpole gasket tape offers the advantage of a non-asbestos material with a higher temperature range and with excellent resistance to almost all solvents, caustics and acids.

The base fiberglass fabric is rated to 1000°F / 537°C while the PTFE coating melting point is 620°F / 327°C.

The bulb material can be Fiberglass Rope, Stainless Steel Mesh or Inconel Mesh.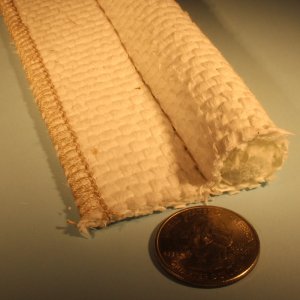 Rope Core
Part Number TT-PT-RC

Metal Mesh
Part Number TT-PT-MC

3/18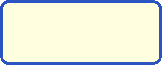 Share this page..... Click Image
To Open
Catalog Page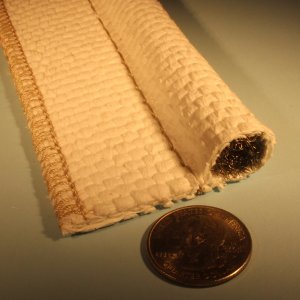 High-Temperature PTFE Coated
Fiberglass Tadpole Gasket - Metal Mesh Core