FreezeFlowTM freeze protection sleeves and jackets for truckmount carpet cleaning hose
Freeze Protection Sleeves and Jackets for truckmount carpet cleaning supply and return hose lines

Freeze protection sleeve can be added to the supply and return hose lines for truckmount carpet cleaning equipment.

Basic protection can be added with a single layer of the orange colored rubber coated FreezeFlowTM insulation sleeve.

Enhanced protection can be achieved by first using a base layer of white colored knitted sleeve and then adding the FreezeFlowTM over the base sleeve.

For particularly extreme conditions, the sleeves can be multi-layered - multiple base sleeves and multiple FreezeFlowTM sleeves.

These sleeves and jackets will not prevent freezing - but will delay freezing. With no fluid flow in the hoses and lines, freezing will occur if the hoses and lines are left in below freezing conditions long enough. With fluid flow through the lines, the cooling of the liquid temperature is slowed to the point where freezing is prevented while the equipment is in use.

Heat tracer wiring can be added underneath the sleeving in order to allow the hose/line to be truly freeze protected for extended periods of time with fluid in the lines.

For retrofit applications, the sleeve can be produced with a velcro hook and look fastener for easy installation and removal.

The white colored base protection sleeve should not be used by itself as it has low abrasion resistance, and without a coating its heat loss prevention is lower than the coated sleeve.

For additional abrasion and wear resistance we also offer nylon sleeve and sleeve with velcro that provides excellent protection to your hose lines.
FreezeFlowTM Hose Freeze Protection Sleeve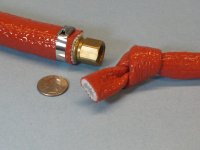 FreezeFlowTM sleeve is highly flexible and conformable.
Part Number
S-FreezeFlow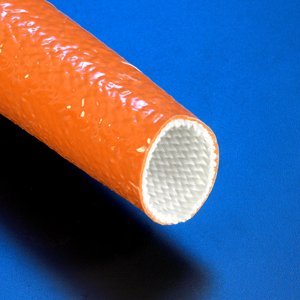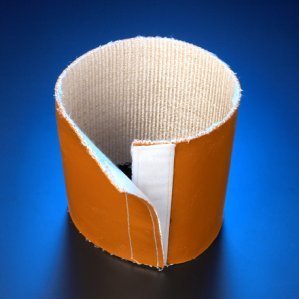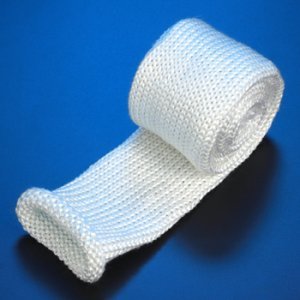 FreezeFlowTM base protection sleeve
FreezeFlowTM Hose Freeze Protection Sleeve with Velcro Hook and Loop Closure - Retrofit and removable


Share this page..... Click Image
To Open
Catalog Page


1/18