Aluminum Coated Heat Reflecting Fiberglass Sleeve, Tape and Fabric
High Temperature, Heat Resistant, Radiant Heat Reflective & Thermal Insulating
Protecting wires, cables, hoses and lines on Industrial and Commercial Equipment & Vehicles
---
High-Temperature and Heat Resistant Radiant Heat Reflective Sleeve
Fiberglass based with aluminized coating reflects over 95% of the radiant heat striking its surface.
· Protects wires, cables, hose, tube, lines and pipe.
· This sleeve is fabricated from aluminum coated fabric.
· Sewn sleeve available in 21 and 35 oz/sq/yd.
· Can provide energy savings and personnel protection.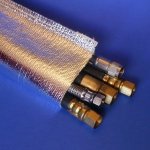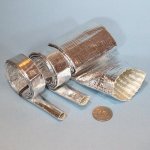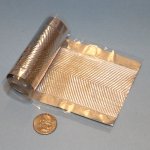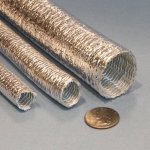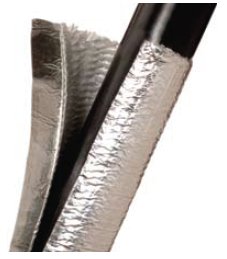 Share this page.....
1/18 Click Image
To Open
Catalog Section