Ceramic Fasteners: Bolts - Nuts - Washers
High Temperature Non-Conductive Alumina & Zirconia Ceramic

3000°F / 1649°C

CerMax Alumina & Zirconia Ceramic fasteners are available in English and Metric sizes; bolts, nuts and flat washers.

Non-conductive. Exceptional thermal capability and thermal shock resistance.


Part Number FST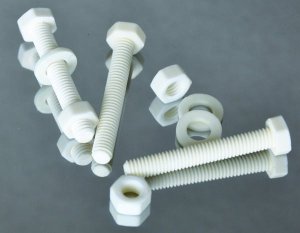 Click Image
To Open
Catalog Page



Share this page.....

11/16