392°F / 200°C Continuous Exposure:
Higher Intermittent

StretchSleeveä specially designed sleeve is recommended for sleeving applications which require a snug fit over irregular shapes. It provides a "heat shrink" type fit while still providing flexibility, abrasion resistance, moisture resistance, uv, ozone and chemical resistance.

This sleeve can expand to twice its nominal relaxed diameter.

Electrically rated to +200°C, but can provide higher temperature performance if the electrical properties are not required.

Provides dielectric grade A, NEMA TF-1, Type 5; Mil-I-3190/6 (Grade A).

Available in 8 sizes: .076", 0.118", 0.166", 0.234", 0.330", 0.375", 0.500", 0.625" (relaxed size). Expands to twice the nominal size.

Available in Black and White.
High Temperature Heat Resistant High Stretch Expandable Firesleeve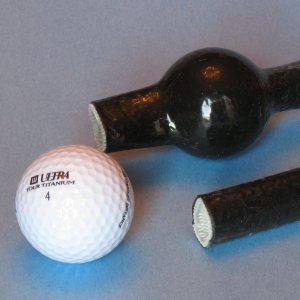 High Elasticity Silicone Rubber Coated Fiberglass Firesleeve
High Temperature, Heat, Flame Resistant
Part Number
S-FS-SS


Share this page..... Click Image
To Open
Catalog Page


3/18