High Temperature Heat Resistant Ceramic Machinable Forms
Ceramic Rods - Ceramic Plates - Ceramic Bars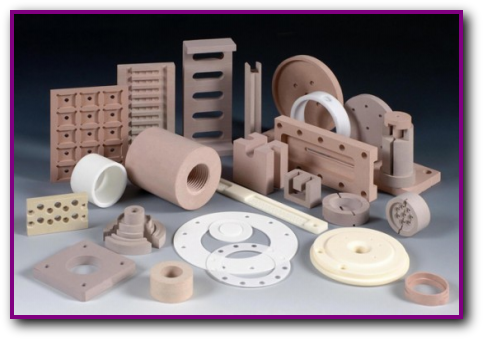 CerMax is a broad range of machinable and fully-dense ceramic materials, providing high temperature insulation, thermal shock resistance and high dielectric strength.

Includes compositions based on alumina, alumino-silicates, boron nitride, glass-ceramics, magnesium oxide and zirconium phosphate.

Production capabilities include isostatic and
dry pressing, low pressure injection molding, extrusion, slip-casting, and CNC machining.

Cermaic bulk material can be machined into shapes such as plugs, gaskets, sleeves, cups. Click Image
To Open
Catalog Page



Share this page.....

12/18