Electrically Heated Insulated Covers/Jackets for Compressed Gas Cylinders

CSA Approved for Hazardous Areas (Class I, Div 1)
Compressd gas cylinder electrically heated and insulated cover / jackets help improve gas flow in cold conditions. May be used outdoor.

Two versions: General Use and CSA Hazardous Area Approved.

Improves process control and reduces wasted condensed gas.

Increases pressure.

CSA rated for Class I Div 1, Groups B, C and D.
.
Fits most gas cylinders.

Self regulating 150 watts of heating.

2 inch side insulation; 0.5" top insulation.

10 foot power lead.

Particularly useful for Propane, Nitrogen, Oxygen, SF6,BCI3, WF6 and HF gases.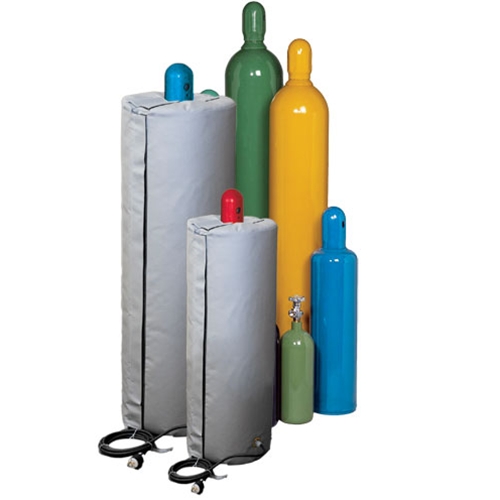 Share this page..... Click Image
To Open
Catalog Page



3/18