High Temperature Removable Insulation Blankets and Covers
for Industrial / Marine Valves, Piping, Expansion Joints,
Steam Traps and Heat Exchangers

Heat Gain / Heat Loss / Freeze Protection

· Meets MIL-I-24222, USCG 164.009, ASTM E84 and UL 2200. NRC 1.36 Available
Heat Exchanger Covers

Gate Valve Covers
Custom fabricated removable insulation blankets for industrial and marine valves and piping feature high temperature capability, reduction of thermal radiation and convection.

For low temperature (below 250F) systems, a needled fiberglass hydrophobic foam insulation is mechanically supported by an outer and inner layer of either ptfe coated fiberglass or silicone rubber coated fiberglass.

We require a table of dimensions for the components you need covered, or a hand drawn sketch, or if available a CAD drawing or blueprint or manufacturer's data sheet. A photo of the installation helps if available.

Fabrication time is typically 1 week to 2 weeks after receipt of your order.
Removable blanket sections are assembled with either locking wire or spring clips with stainless hook fasteners or mushroom cap rivits mounted on the fabrics or with "D" rings and straps or velcro closure straps.

The insulation material used meets MIL-I-24244 for low corrosiveness and also meets
US Coast Guard 164.009 for incombustible materials
.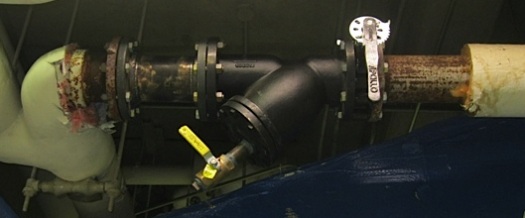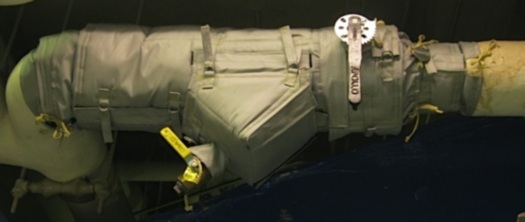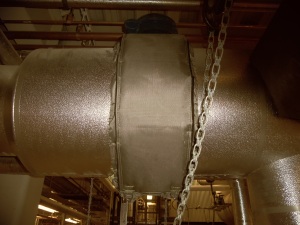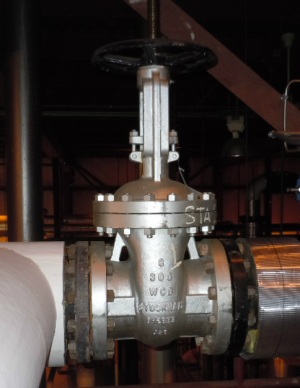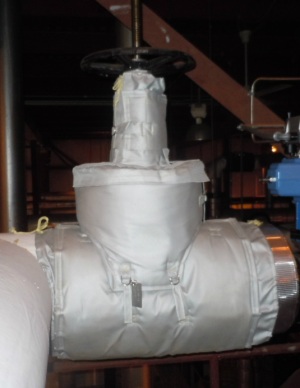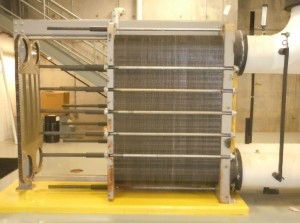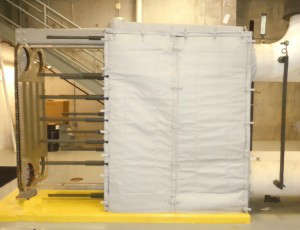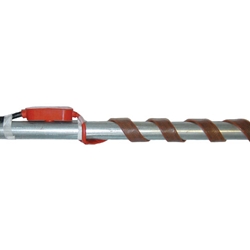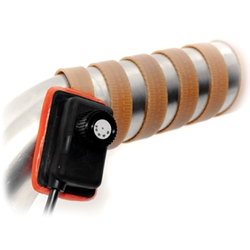 For applications requiring freeze protection, fixed thermostat or variable set thermostat heating tapes are available: 120 and 220 VAC.
Butterfly Valve Covers
Ball Valve Covers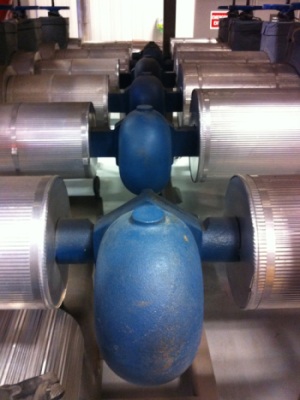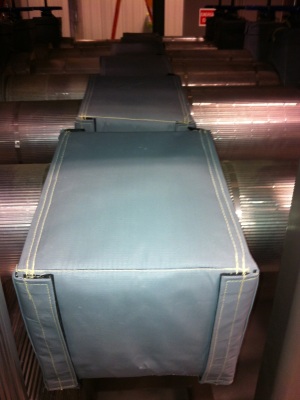 Steam Trap Covers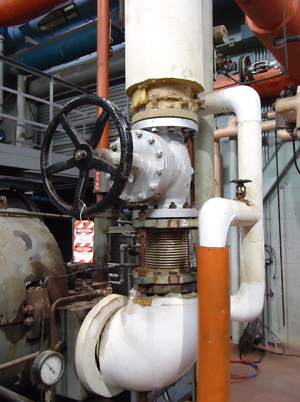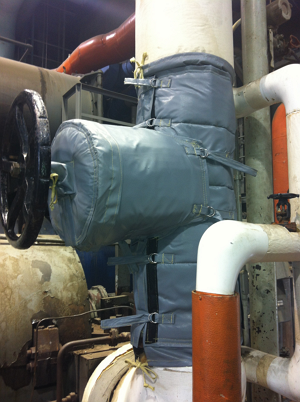 Globe Valve Covers


Share this page.....
3/186 Click Image
To Open
Catalog Page