ProSil High Temperature, Heat & Flame Resistant Gasket Tape

1350°F / 732°C Continuous Exposure: Higher Intermittent

ProSil Fiberglass-Silica blended gasket tapes remain soft and workable at temperatures where fiberglass tapes become brittle.

This is a superior gasket tape over traditional fiberglass based tapes for flange and door sealing applications.

Will not burn and will withstand continuous exposure to temperatures of 1350°F / 732°C.


Extreme High Temperature
Silica Tadpole Tape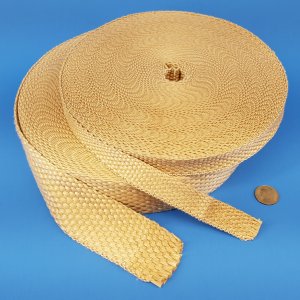 Part Number
T-PROSIL-WOVEN


Share this page.....

3/18 Click Image
To Open
Catalog Page