Robotic Protective Covers
High Temperature, Flame, Weld Splatter Resistant
FDA Food Handling - Pharmaceutical Handling & Processing
Robotic covers can be fabricated from a variety of materials to provide protection from high temperature, flame, molten metal splash, weld splatter, grinding spark protection.

FDA approved materials can also be used for robotic covers used in food and pharmaceutical handling and preparation.

Full rotational collars are available for mounting to the robot to allow full range of motion.
Robotic Covers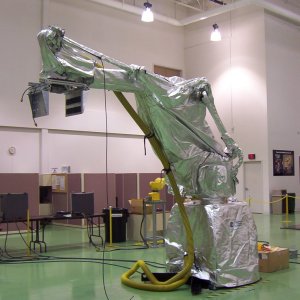 3/18

Share this page.....