High Temperature Ceramic Crucibles: Magnesium-Oxide & Alumina
CerMax crucibles are available in Alumina and Magnesium Oxide in a wide range of sizes.

Ceramic crucibles are used for a wide variety of high temperature uses, usually for holding or melting metallic parts.

Cermaic crucibles are available in a variety of shapes and dimensions.

These crucibles are custom machined, so please allow a few days to produce.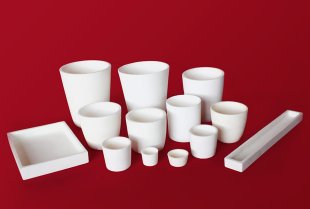 Click Image
To Open
Catalog Page



Share this page.....

12/18