High Temperature Fabrication Supplies: Thread, Velcro, Fasteners, Sewing Machines
High Temperature, Heat and Flame Resistant Sewing Thread
Fiberglass, Kevlar, Nomex and Stainless Steel Thread
---


High Temperature, Heat and Flame Resistant Velcro
High Temperature and Nomex Velcro
Specialty Fasteners
Various Materials and Temperature Ranges
· High temperature threads are required for all high
temperature fabrication work.
· Nomex thread has the lowest rating in the group,
followed by Kevlar which has the best all-around
performance. Fiberglass thread has the highest
temperature rating but does not withstand mechanical
movement or flexing as well as Kevlar.
· For the ultimate in temperature and flame resistance,
metal threads offer the best performance, however
they add electrical conductivity and can be difficult to
work with.
· Regular Velcro fastener can be used in applications where
the velcro is protected by the high temperature fabric, on the
inside face. For any external use or installations where the
velcro will be subject to direct flame, or molten metal splash,
then high temperature or nomex velcro should be used.
·
· Various fasterns are available, such as grommets and
lacing cord or wire, lacing hooks with wire or springs,
metal snaps, etc

·
Materials that resist catching fire, burn slowly, or retard burning can be described as either "incombustible", "non-flammable", "non-combustible", "fire-resistant" or "fire-retardant". "Self-extinguishing" materials cease burning once the flame or heat source is removed. "Fireproof" is understood to mean that an object cannot burn, but few materials are truly fireproof.

Most of our products fall within one or more of the above descriptions: they resist high temperature, flame, fire, molten metal splash and weld splatter very well but may melt with prolonged exposures past their designed maximum continuous operating temperature. They can also provide OSHA, ANSI-FM & NFPA compliance and personnel protection.

Using our products to retain heat or cold within pipes, hoses, enclosures or equipment helps conserve energy and resources, and reduces operating costs.
AB Technology Group: Keeping Our World Cooler ä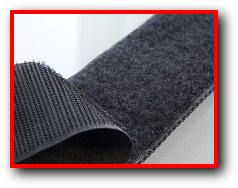 Sewing Machines
Commercial full-size and portable
· Single and dual-needle new commercial sewing machines.

· Lock stitch, for fabricating new or repairing high
temperature fabrications.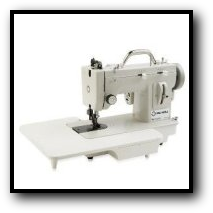 ---