High Temperature, Heat Resistant & Thermal Insulating HHP31 Asbestos Replacement Fabric & Tape


---
HHP31 High Temperature and Heat Resistant Asbestos Replacement Fabric - Certification Available

· Meets HHP-31 F TY1.
· Certification available.
· The base fabric is strengthened with an interwoven stainless steel wire which accounts for 10% of the fabric's weight.
· Each yarn is composed of 3 fiberglass filaments, interwoven with 2 wires, each 304 stainless steel (.0045" diameter), all twisted together.
HHP31 High Temperature and Heat Resistant Asbestos Replacement Tape - Certification Available

1000°F / 537°C continuous rating meeting HHP-31-TY1; NSN 5330-00-027-2535, NSN 5330-00-268-9882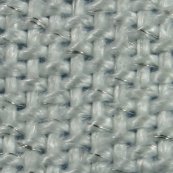 02/18