Silicone Rubber Tubing - Premium Grade -
Food, Pharmaceutical, Medical Use - High Temperature
FDA 21 CFR 177-2600 / A-A-59588 / MIL ZZ-R-765E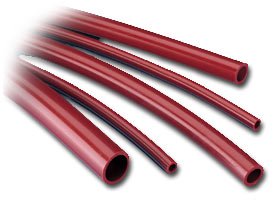 Our premium grade high temperatures silicone rubber tubing is manufactured to exacting standards from our formulation of high-temperature silicone.

This product conforms to FDA 21 CFR 177-2600, meeting A-A-59588 (MIL ZZ-R-765E), SAE-AMS-3302.

Available in natural and oxide-red.

May be used for food, pharmaceutical and medical use.

Part Number
SR-PGT

3/18


Share this page..... Click Image
To Open
Catalog Page