Wear, Abrasion, Cut, Puncture, Rodent & Blowout Resistant Sleeve and Spiral Wrap for Wire, Cable and Hose Protection


---
Hose, Wire & Cable Abrasion Protection Sleeve
Nylon scuff & hose blowout protection sleeve / Hard-shell protection wrap
· Abrasion, puncture, cut resistance for hoses and cables that are moved regularly or flex in operation can be provided by using ScuffSleeveä, available as a sewn sleeve or a sleeve with Velcro for easy retrofit, inspection or replacement.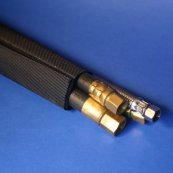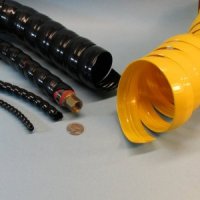 Hose, Wire & Cable Abrasion Protection
Spiral Wrap
Spiral Wrap abrasion protection sleeve wrap
· TuffWrapä spiral wrap sleeve is particularily suited for protection of Hoses and Cables on mobile machinery or where continual movement, flex and abrasion are encountered.
Abrasion & Blowout Protection Braided Metal Sleeve
304 Stainless Steel Braided Sleeve
· Abrasion resistance for hoses, wires and cables. Also provides blowout protection for hoses. 304 Braided Stainless Steel: also 321 and 316.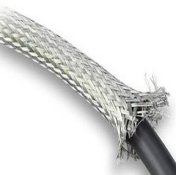 Share this page.....
3/18 Click Image
To Open
Catalog Page


Abrasion Protection Catalog Section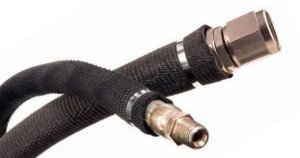 ---