High Temperature Fabrication Supplies:
Thread, Hook & Loop, Fasteners, Sewing Machines
High Temperature, Heat and Flame Resistant Sewing Thread
Fiberglass, Kevlar, Nomex and Stainless Steel Thread
---


High Temperature, Heat and Flame Resistant Hook & Loop
High Temperature and Hook & Loop
Specialty Fasteners
Various Materials and Temperature Ranges
· High temperature threads are required for all high
temperature fabrication work.
· Nomex thread has the lowest rating in the group,
followed by Kevlar which has the best all-around
performance. Fiberglass thread has the highest
temperature rating but does not withstand mechanical
movement or flexing as well as Kevlar.
· For the ultimate in temperature and flame resistance,
metal threads offer the best performance, however
they add electrical conductivity and can be difficult to
work with.
· Standard hook & loop fastener can be used in applications
where the hook & loop is protected by the high
temperature fabric, on the inside face. For any external
use or installations where the hook & loop will be subject
to direct flame, or molten metal splash, then high
temperature or nomex or stainless steel version
should be used.
· Various fasterns are available, such as
grommets and lacing cord or wire,
lacing hooks with wire or springs,
metal snaps, etc

·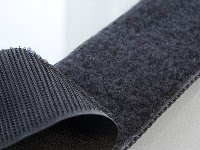 Sewing Machines
Commercial full-size and portable
· Single and dual-needle new commercial sewing machines.

· Lock stitch, for fabricating new or repairing high
temperature fabrications.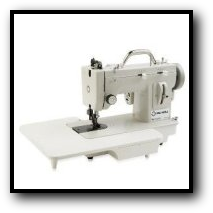 ---



Share this page.....
1/18