Knitted Stainless Steel Hollow Knit Sleeve
An open knit 304 stainless steel mesh sleeve which resists compression and springs open when compression is released. Used inside precision tadpole gaskets to keep the bulb expanded and providing excellent pushback against compression with minimal compression set.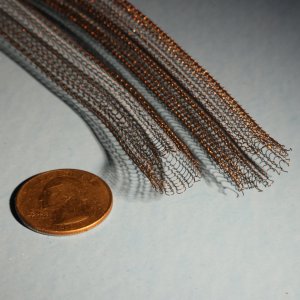 Stainless Steel Hollow Knit Wire Mesh Sleeve

Share this page.....
05/17 Part Number
S-SS-HOLLOW


Click Image
To Open
Catalog Page