High Temperature Festoon Overhead Crane & Cable
Jacket Protection Covers
High Temperature, Heat, Flame, Slag, Splatter Resistant
Festoon Protection System
FestoonShieldä
FestoonShieldä Overhead crane power and control cabling festoon systems can be protected from the heat, dust, dirt and molten splash they may encounter in metal processing facilities by a fabric channel of high-temperature protection materials.

Working from patterns or blue-prints, a custom festoon protection system can be delivered in short order; and it pays for itself quickly by eliminating unexpected failure and the down-time associated with it.

We can fabricate a cover system for both C-track and Tagline systems for the any make of crane, including the following brands: Budgit, Chester, CM, Coffing, Detroit Hoist, Electrolift, Harrington, Ingersoll-Rand, Little Mule, R&M, Shaw-Box, Stahl and Yale.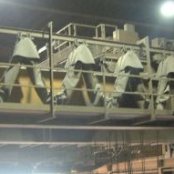 Trolly Skirt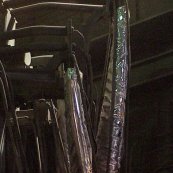 Aluminized Heat Reflecting Festoon Jacket/Shield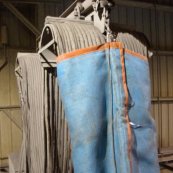 Multi-Layer Heat/Dust Protection Festoon Jacket

3/18

Share this page.....