Fiberglass Sleeve & Jacket for AWG Size Wire Protection:
Acrylic and Vinyl Coated
High Temperature, Heat, Flame, Fire, Pyro Resistant
UL / CSA Approved - & NEMA Classified
464°F / 240°C Continuous Exposure:
Higher Intermittent

FlameShieldä thin-wall high temperature, heat, flame and fire resistant sleeve is ul/csa approved and NEMA classified for use as a primary sleeve for wire protection.

This sleeve is only available in full spool lengths shown in the catalog.
Thin wall small diameter
precision firesleeve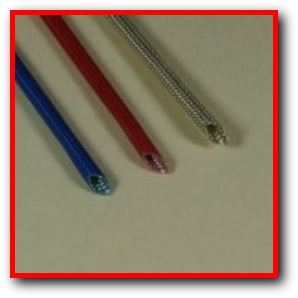 Share this page.....
03/18 Click Image
To Open
Catalog Page