S-Fiberglass Sleeve for AWG Size Wire Protection
High Temperature, Heat, Flame, Fire, Pyro Resistant
Plain, Heat Treated, with Binder :
NEMA Classified & Meets MIL-R-60346 Type IV Class 1
1200°F / 648°C Continuous Exposure:
Higher Intermittent

This thin-wall high temperature, heat, flame and fire resistant fiberglass sleeve is the perfect choice for protecting wires and cables from exposure to high and extreme heat conditions.

The thin-wall fiberglass substrate and smooth silicone rubber on this firesleeve sheds molten metals, slag, welding splatter, electrical or grinding sparks and contamination. Also provides protection from ozone, UV and abrasion. This product is used on a wide variety of equipment such as fixtures, appliances and motors for wiring protection.

This sleeve is only available in full spool lengths shown in the catalog.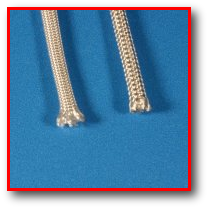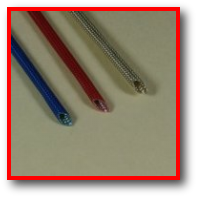 High-Temperature
Braided Fiberglass Sleeve: With Binders (Anti-Fray)
High-Temperature
Braided Fiberglass Sleeve: Plain & Heat Treated
Part Number
S-SFG


Share this page.....
03/18 Click Image
To Open
Catalog Page