© AB Technology Group 2007-2018
End Wrap Tape
Rope
Knitted Fiberglass
Sleeve
Braided Fiberglass
Sleeve
Saturated Braided
Fiberglass Sleeve
Knitted Fiberglass
Tape
Knitted Rope
VELCRO® is a registered trademark
of Velcro Industries B.V.
---











---


Metallic Sleeve & Metal Mesh Rope
Provides unique protection of hose and cable, adds EMI/RFI protection. Makes a gasket with excellent compression push-back. Stainless and Inconel Steel.
---
---
ScuffSleeveä
FestoonShieldä
Hose & Cable Abrasion Protection Products
Nylon scuff & hose blowout protection sleeve / Hard-shell protection wrap
---
EAF Cable Cover
TuffWrapä
· Abrasion resistance for hoses and cables that are moved regularly or flex in operation can be
provided by using ScuffSleeveä, available as a sewn sleeve or a sleeve with Velcro for easy
retrofit, inspection or replacement.

· TuffWrapä spiral sleeve is particularily suited for protection of Hoses and Cables on mobile
machinery or where continual movement, flex and abrasion are encountered.
Photo Soon







Many of our Fiberglass and Silica products are an excellent asbestos alternative, and can be used to replace asbestos cloth, asbestos fabric, asbestos sleeve and asbestos insulation, commonly used for wiring and pipe insulation.
The following are trademarks of AB Technology Group:
EasyInstallä, PiroSleeveä, SnapSleeveä, InfraFlectä, ScuffSleeveä, TuffWrapä, FestoonShieldä, ThermalShieldä, InsulBattä, ThermaSleeveä, ThermaTapeä, ThermaRopeä, ThermaTubeä

---
Extreme High-Temperature and Heat Resistant Silica Protection Materials
Silica protection products with 2300°F / 1260°C continuous rating
Silica Sleeve
Silica Tapes
Silica Fabrics
Silica Rope
Silica Insulation



Silicone Tubing
Silicone Caps
Silicone Plugs



500°F
260°C
1000°F
537°C
2000°F
1093°C







1500°F
815°C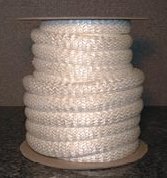 2300°F
1260°C

AS1072 firesleeve

Tadpole Gasket

---
Very High Temperature and Heat Resistant Vermiculite Coated Fiberglass Protection Materials
1500°F / 815°C continuous rating, high insulation value and excellent personnel protection





---
Extreme +Plus High-Temperature and Heat Resistant Ceramic Protection Materials
Ceramic protection products with 2300°F / 1260°C continuous rating

Vermiculite Coated Sleeve
Vermiculite Coated Tape
Vermiculite Coated Rope
Vermiculite Coated Fabric
Vermiculite Coated
Tadpole Gasket



Tape
Rope
Insulation
---
Very High-Temperature and Heat Resistant Graphite Coated Protection Materials
1000°F / 537°C continuous rating, Graphite offer s a no-stick surface for molten materials, along with extreme lubrication and electrical conductivity.

Sleeve
Tape
Fabric
Rope
High-Temperature, Heat & Chemical Resistant PTFE Coated Protection Materials
Fiberglass based materials with PTFE offers high temperature resistance and exceptional chemical resistance
---
alta temperatura
· Made from a combination of SiO2 and AL2O3 fibers.

· Same applications and uses as the Silica materials in the above section, but rated to
higher continuous exposure.

· An excellent replacement for asbestos materials.

· Melts above 3000°F / 1648°C.

Silica Tadpole
Gasket
Insulation

Paper
Fabric


EMI / RFI
Shielding Gaskets
Solid Wire Mesh Cable
& Hollow Wire Sleeves

Tadpole
· Metal mesh can be used as the filler in tadpole bulbs.
· Metal sleeved rope provides excellent abrasion resistance for high cycle kiln doors.
· 550°F / 287°C continuous use in harsh chemical environments.
---
High-Temperature and Heat Resistant Radiant Heat Reflective Protection Materials
Fiberglass based with aluminized coating reflects over 95% of the radiant heat striking its surface.
· Available as a fabric, which can be fabricated into sleeves, covers, etc.
---

Graphite Coated Sleeve

Graphite Coated Rope
---
Solid and Expanded PTFE High-Temperature, Heat Resistant & Chemical Resistance Gasket Materials
550°F / 287°F continuous rating with exceptional chemical resistance
· Available as a sleeve and rope
Specialty High-Temperature Silicone Products and Custom Fabrications
Standard temperature up to +260C and High Temperature up to +350C




· EPTFE Expanded PTFE Joint Seal
· PTFE Ring Gaskets
· PTFE Full Face Gaskets and Envelope Gaskets
· EPTFE Expanded PTFE Tadpole Gaskets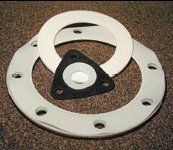 ---
"Tacky Cloth" High Temperature and Heat Resistant Gasket Fabric, Tape, Luting, Groove Packing & Handhole Gaskets
550°F / 287°F continuous rating
· "Tacky Cloth" is a fiberglass base with a special white rubber formulation that remains tacky.
· Faced with a protective film that is removed before installation.
· A wire inserted version has a twisted brass wire formed with the fill yarns, providing
additional strength.
· A dusted version is available (prevents self-sticking) and a red & black version.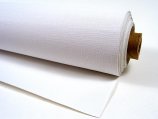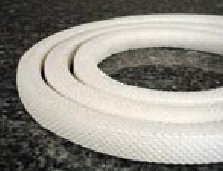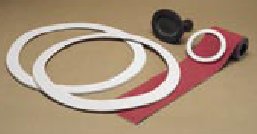 "Tacky"
gasket cloth
"Tacky"
gasket tape
"Tacky" luting & grove packing
"Tacky" Handhole
Gaskets
"Tacky" Tadpole
Gaskets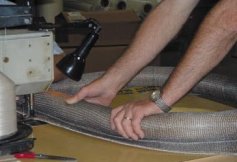 · Pure Silicone Tubing, Caps and Plugs. Industrial Grade. Rated to 500F continuous use.
· FDA approved silicone tubing for water, food and pharmaceutical manufacturing.
· Silicone Rubber Strip Heaters - 5 watts per inch, 120 & 220 VAC. UL & CSA.
· Custom extruded silicone profiles, sponge, cord, sheet and seals.
· Silicone compound for customer use: please visit
www.siliconetechnologies.com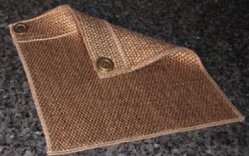 Rope with
Metallic core
Welding Blankets
and Curtains
Kneeling Pads
Custom Fabrications
Silicone Strip
Heaters
Firesleeve
Firesleeve with
Velcro
Silco Tape
FiresleeveTape
Fabric & Fireblanket
EPTFE Joint
Seal
Ring & Full Face
Gaskets
Tadpole Gaskets
SnapSleeve
Fabrics
Kiln Door Seals
High Temp Sealant


Specialty High Temperature and Fire Retardant / Fireproof Products
Heat, Fire Retardant & Intumescent Spray, Paint, Coatings & Firestops
---
· Intumescent substances swell and char as a result of heat and flame exposure; increasing their
volume and decreasing their density. Typically used in passive heat and fire protection.

· "A" Class Fire Retardant spray for curtains, fabric & upholstery meets CAN/ULC S109. Available
in aerosol cans, crystalline powder for water based spraying, and within paint carriers
for applications to steel, wood, concrete, plastic, paper, cardboard, fabric and composites.
Aerosol Can Fire Retardant Fabric Spray: 35sq/ft
User Mixed Fire Retardant Fabric Spray: 100sq/ft/lb
Intumescent Firestop Paint, Coatings, Putty
Liquid Seal-Dip
Tadpole Tapes
Aluminized Heat
Reflective Fabric
Aluminized Heat
Reflective Sleeve

Aluminized Heat Reflective Tape
---
HHP31 Non-Asbestos High Temperature and Heat Resistant Replacement Fabric - Certification Available
1000°F / 537°C continuous rating meeting HHP-31-TY1; NSN 5330-00-027-2535
NSN 5330-00-268-9882

· Meets HHP-31 F TY1.
· Certification available.
· The base fabric is strengthened with an interwoven stainless steel wire which accounts for
10% of the fabric's weight.
· Each yarn is composed of 3 fiberglass filaments, interwoven with 2 wires, each 304 stainless
steel (.0045" diameter), all twisted together.
HHP-31
---
Custom Sewn Fabrications - Welding Blankets, Curtains and Shields, Pipe Covers
Various Materials and Temperature Ranges
· Fabrications from any materials on this website and in our catalog.
· Custom fabricated welding blankets, curtains & shields. Kneeling pads. Fabrications suitable for
hot work protection during welding operations.
· Custom pipe and exhaust system covers for generators and motors.
· We can build anything you can design.

Silicone Sponge Sleeve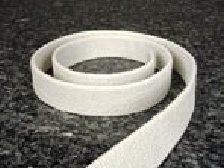 Heat Reflective Sleeve with Velcro


Wire Protection Sleeve Class H & C
UL/CSA
· Very High Temperature and heat resistant fiberglass base material is impregnated with
liquid PTFE.
Su fuente de materiales para la protección de altas temperaturas, el aislamiento al calor: las mangas térmicas, cintas, sogas, tejidos, empaquetaduras y productos de sellado para la industria el uso aerospacial, marítimo y militar.

· Las mangas térmicas protegen las líneas, cables,alambrando ,
y mangueras hidráulicas / neumáticas
· Reduce las fallas, los paros no programados, el mantenimiento
y los costos de energía
· Provee protección al personal que participa en los procesos
calientes y a los equipos involucrados en los mismos



Insolante Termal para uso industrial

Las cubiertas flexibles son fajas constituidas de fibras de vidrio (tejidas o trenzadas), cubiertas de un compuesto del silicona cargado a menudo con "óxido rojo de hierro". Su capacidad de resistir a los aerosoles de metales fundidos las hace de gran utilidad para diversos usos relacionados con la esposición a altas temperaturas, es ideal para la protección de tubos flexibles, y de los cables eléctricos en los molinos de acero, donde deben funcionar en las atmósferas particularmente hostiles para lo que este producto es especialmente diseñado.

Las fajas flexibles tienen un módulo elevado de la elasticidad que permite que se dilate y sea usado fácilmente en el equipo que se desea protejer. La cubierta externa de silicona tiene una resistencia excelente a la mayor parte de compuestos químicos y a los aceites industriales. La resistencia elevada a la abrasión del elastomer de silicona hace que se adapte también a la cubierta de cables y de tubos flexibles que necesitan protección. En los lugares donde el personal de mantenimiento tiene que trabajar cerca de las líneas de aceite o de vapor lugares donde existen temperatuas muy altas, hay siempre el riezgo de irradiación o de contacto lo que incurre en lesiones a los trabajadores generando gastos extras para la compañia, con usted estará totalmente protegido contra este tipo de problemas.

Las fajas flexibles están disponible para uso industrial y además son usadas de diversas formas en la Industria Aeroespacial de acuerdo con COMO 1072 para los aviones y las naves aeroespaciales. Las fajas flexibles no son totalmente conductoras con altas propiedades dieléctricas. Las vendas aisladoras tienen las mismas características y funcionalidad de las fajas pero se observa en vendas de la anchura 25mm, 51mm, 75mm, 103mm es 126mm. La venda se adapta para realizar la protección de tubos flexibles y de cables eléctricos de los cables por medio de envolturas manuales. La superposición en la anchura de el 25%-50% se utiliza normalmente con una y conjuntamente con la Cinta de para cerrar las extremidades. El abrigo del extremo de la venda es una cinta de goma cargada con el óxido de hierro, principio observado de un elastomer no adhesivo resistente a las altas temperaturas.


Se ha desarrollado como aislador y autoregenerante del autoincollante para emplearse como sello de las extremidades de las cubiertas que se realizan con Guaine o la venda a usted para prevenir a la humedad y a los aceites hidráulicos para penetrar profundizado en fibras de vidrio internas. Gracias a su característica aisladoras y a la facilidad del abrigo del extremo del uso constituyen un alternativa excelente al fascette elástico y a los aisladores normales del vinilici de las cintas. El paño aislador es un paño de protección fabricado para resistir fuertemente a la intensidad del calor de la radiación y a las proyecciones de las partículas del metal fundidas a las altas temperaturas. Y constituido de tejidos del cristal cubierto del caucho resistente de silicona diseñado para resistir las más altas temperaturas.

El paño está disponible en diferentes espesores y formas con anchuras a partir 910mm hasta 1527mm y densidades de 1085g/m2 a 3400g/m2
High Temperature and Heat Resistant Fiberglass Protection Materials
1000°F / 537°C continuous rating, high insulation value and excellent personnel protection